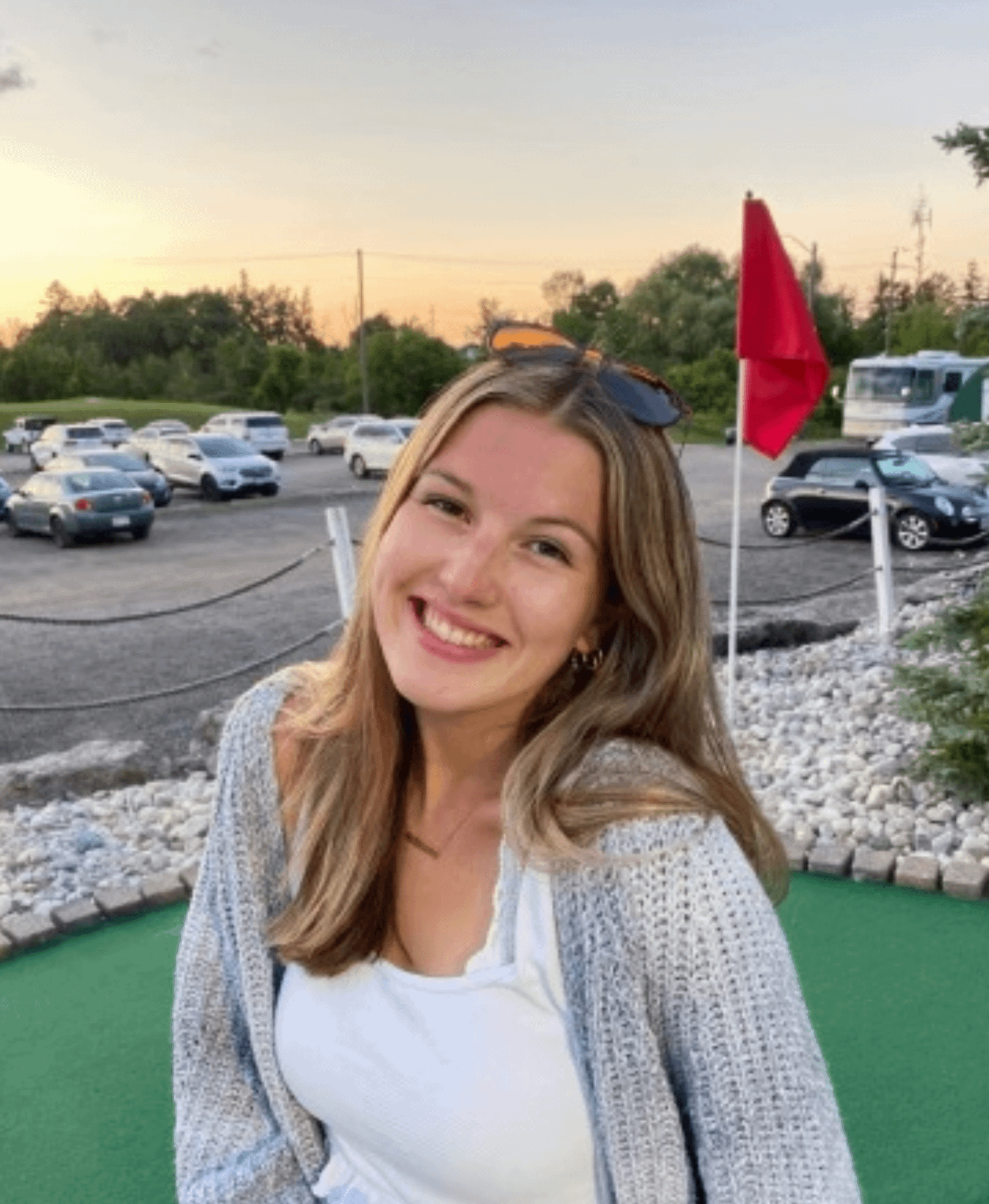 Ella deVos
Swim Instructor and Lifeguard
Burlington
Ella is joining the SunBright Aquatics team for her first year starting this summer! She is a third year student who has studied kinesiology at Western University but has recently switched programs to pursue a career in teaching. Ella has been lifeguarding for over four years, teaching children and adults of all ages both swimming lessons and first aid. Her experience comes from lifeguarding for the City of Burlington, and previously the Town of Oakville, and the University of Western Ontario. Ella is excited to get in the pool and share her knowledge and love for swimming with you!
Nickname – Ells
Favourite Summer Activity – Swimming, paddle boarding and cottage trips
Favourite Holiday – Christmas!!
If I Were Famous For Something, It Would Be – Trying to go to as many concerts as possible!
Favourite Subject in High School – Phys ed & art
Top Item on my Bucket List – Travelling abroad
If I Were an Animal, I Would Be – Dog!
If I Could Have One Superpower It Would It Be – Invisibility
My Dream Job Growing Up – Athlete or an artist
What I Miss About Being A Kid – Playing outdoors all the time!